Building Marshmallow Shooters is an easy and fun activity for kids and adults.  Our younger kids (2-4) had a more difficult time building and operating the shooters but they still had fun.  I've actually done this with a scout troop many years ago and they LOVED it!  They are 12-15 year old boys and it was outdoors but it was a great activity.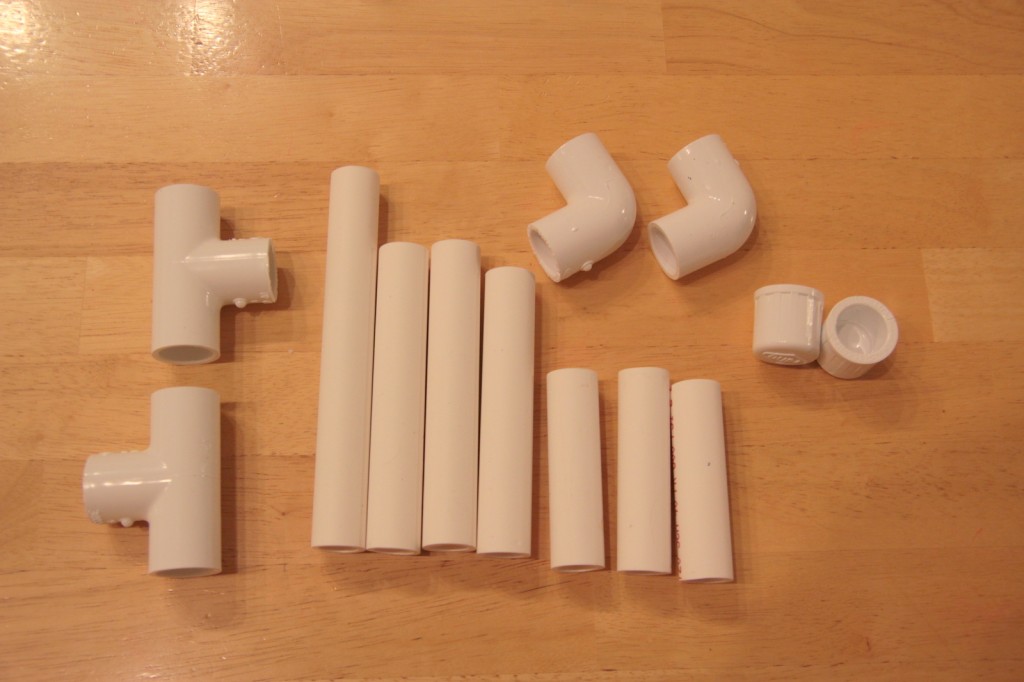 The parts are not expensive.  Each PVC joint costs $0.22-0.35 and a 10 ft PVC pipe costs a few dollars and was enough to make 4-5 guns.  So $10 will go a long way!  I provided 1×7″, 3×5″ and 3×3″ sections of PVC to each child along with a 2 elbows, 2 tees and 2 caps.  We used 1/2″ schedule 40 pipe.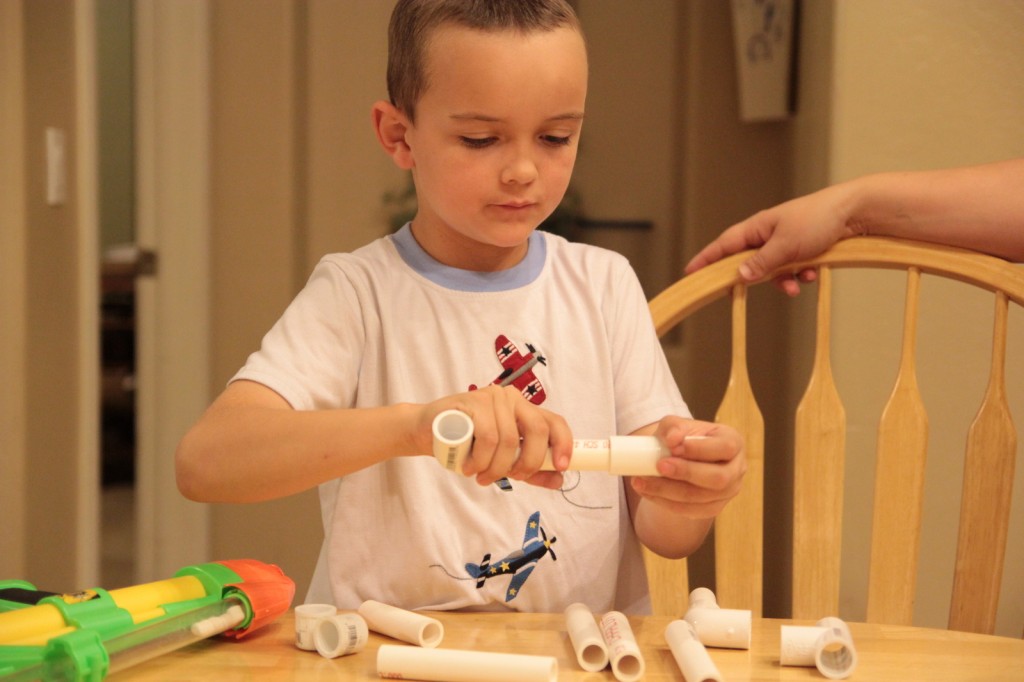 I decided to let the kids design their own guns.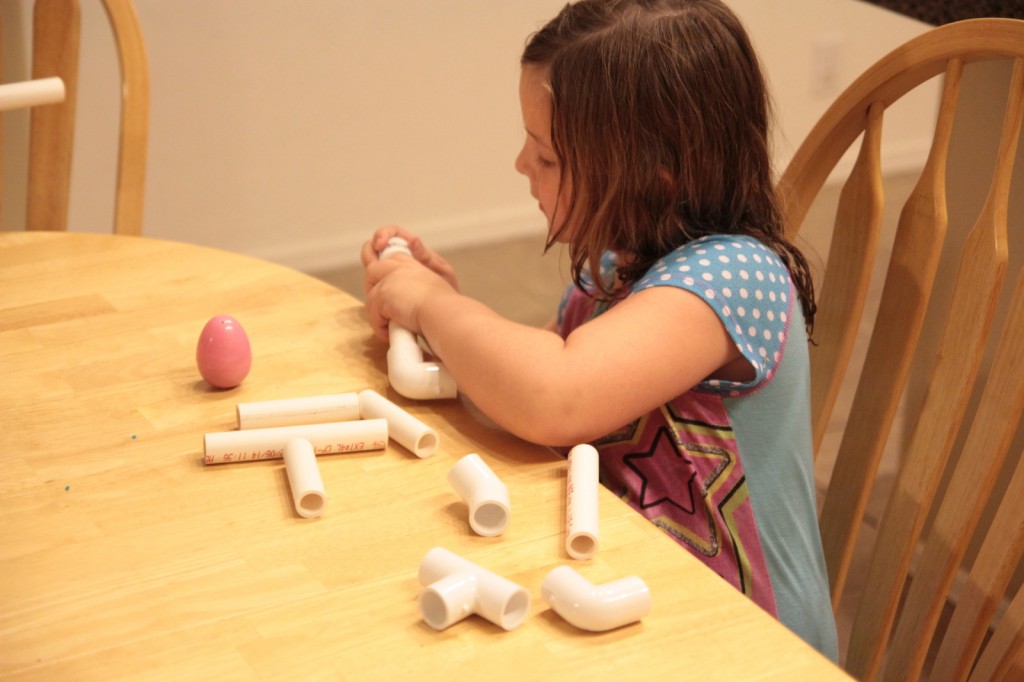 The older kids did okay and learned some engineering process.  I liked how our oldest would blow with his hand in front of the shooting end to test the air pressure.  He quickly learned that one opening was the way to go.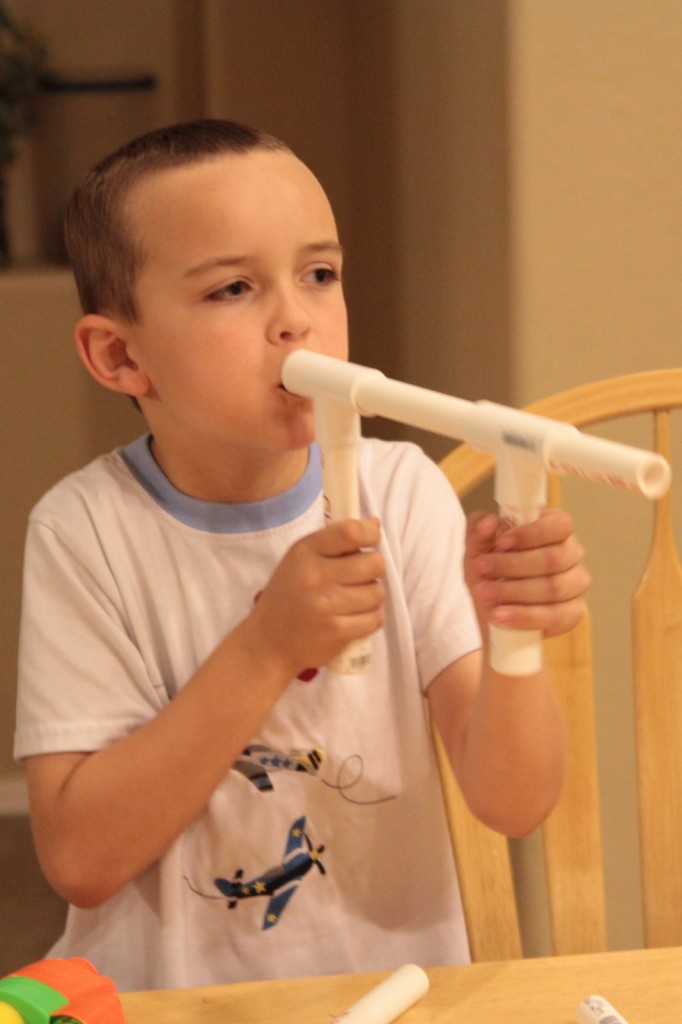 As you can see, there are any number of Marshmallow Shooter designs you can build.  My favorite was the simple ones on top with the slanted mouth pieces.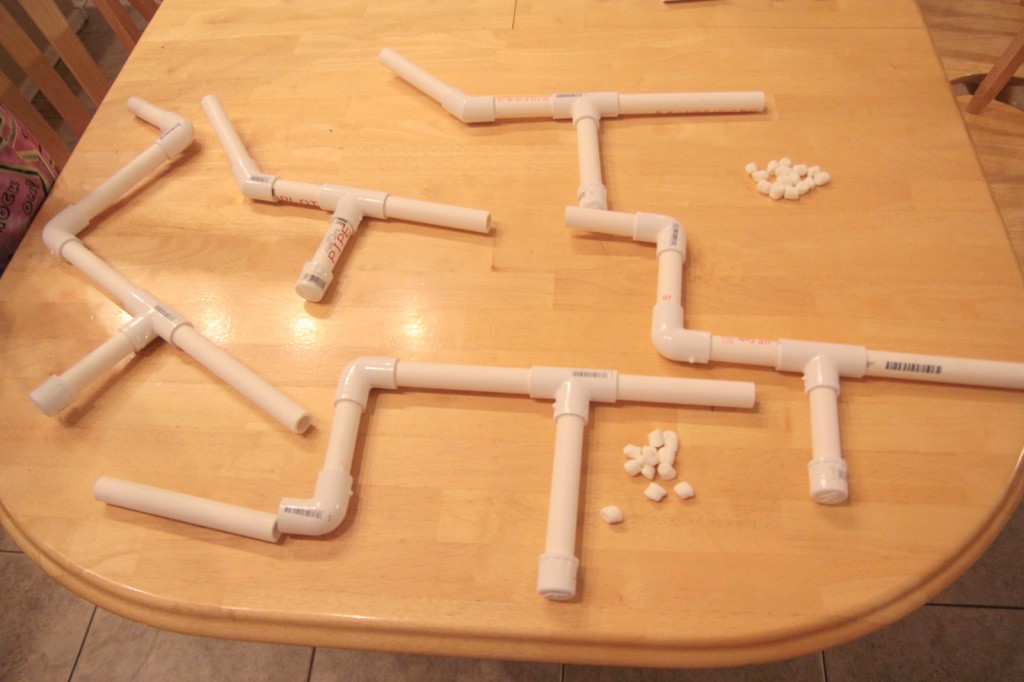 WAR!!!!!!!!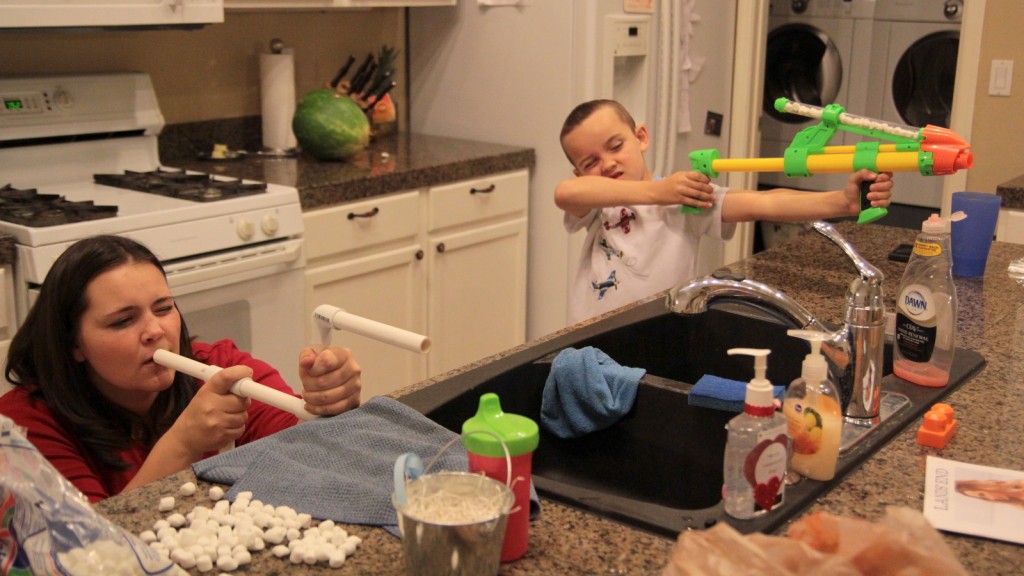 Don't be fooled. Mini Marshmallows can hurt.  We probably should have worn eye protection!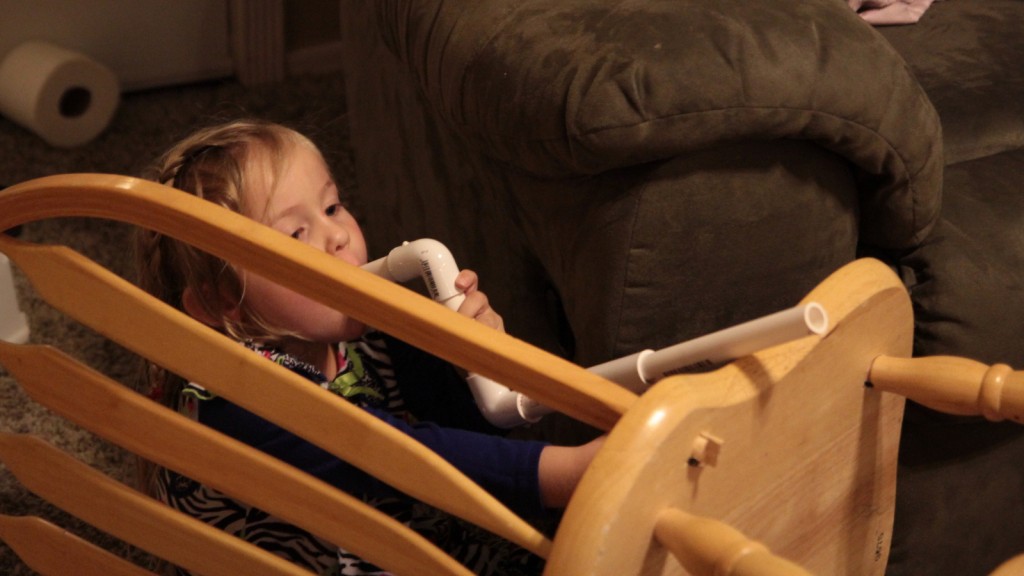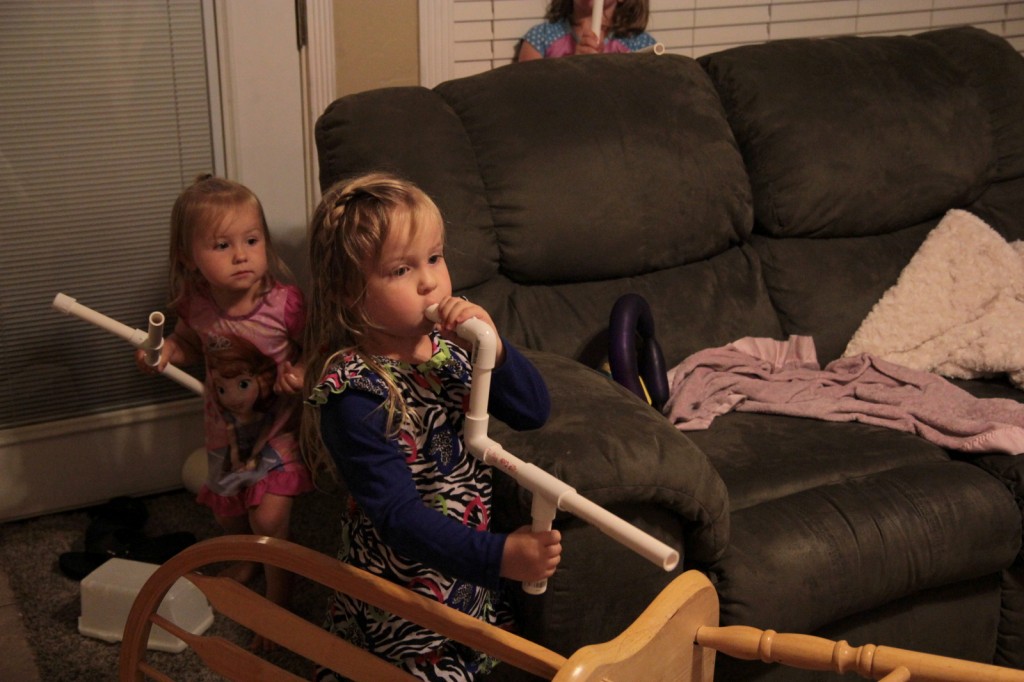 The basic Marshmallow Shooter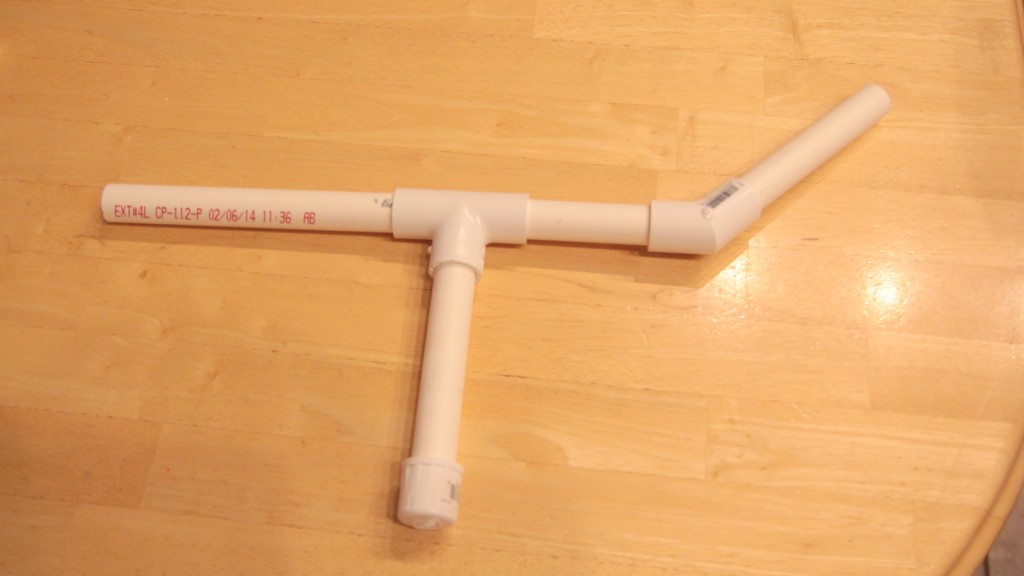 A little more complex Marshmallow Shooter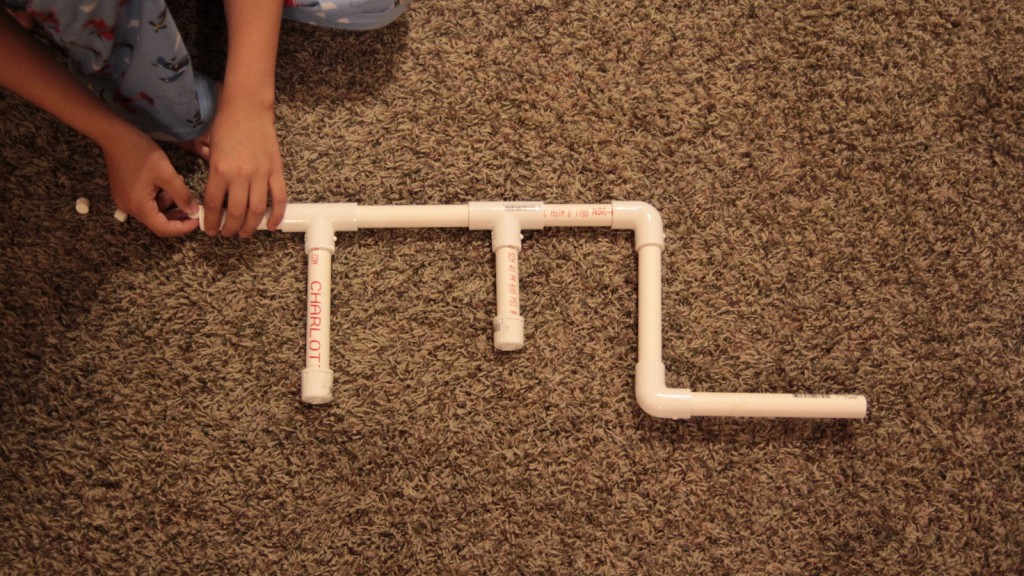 Our video of the FunAwesome Marshmallow Shooter activity…