Jackson's request for his birthday was an Olaf Cake from the movie Frozen! My first thought was, "That sounds fun…and doable."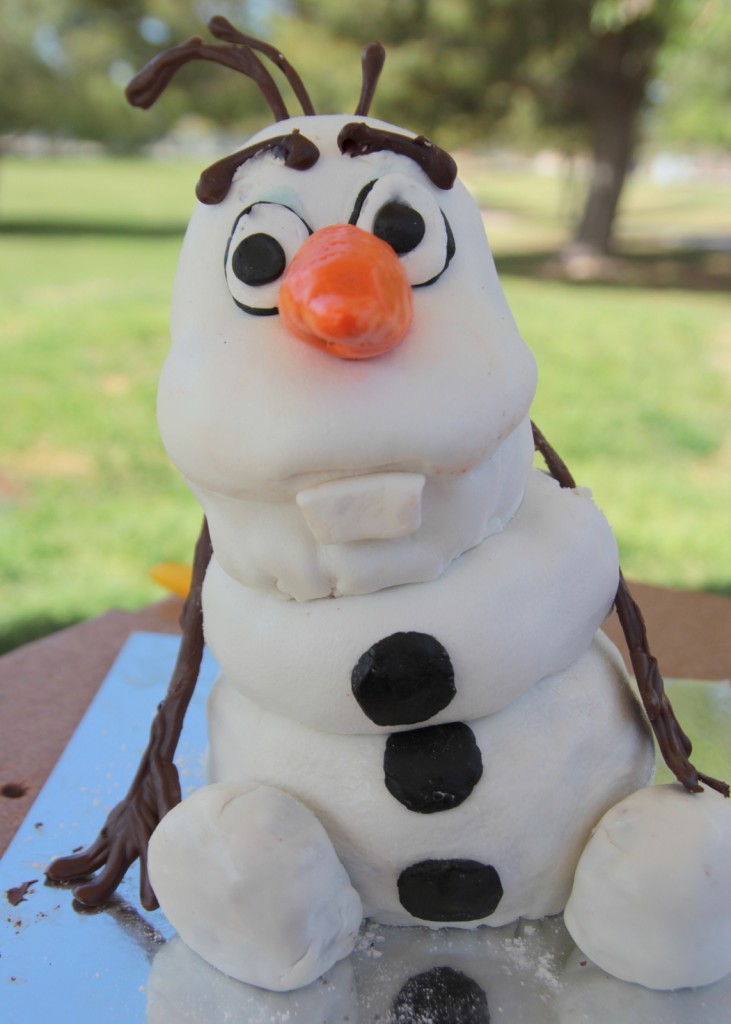 We decided to call it "Olaf In Summer". What went wrong?
It was a bigger challenge than we anticipated.
The mid-section was too small to support his massive head.
The fondant was not working for us which made us lose our patience.
It was an awesome idea for a cake but not necessary to be so big.
We're not true Cake Bosses!!!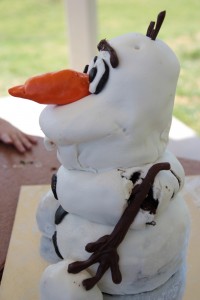 I'll be the first to admit that we were trying too hard to make an awesome cake rather than just make something simple the kids would enjoy.  The biggest lesson we learned is that even though we thought we failed when we brought the cake out, the kids loved it and they all wanted a piece of Olaf.  Everyone wanted the nose of course!
Here you can see just how badly the mid section was getting squashed. The fondant tore in a few places but luckily it was all in the back and no one really cared.  Plus it was hot and snowmen do what they do when it is hot!