"This shop is part of a social shopper marketing insight campaign with Weave Made Media® and Rubbermaid, but all my opinions are my own. #weavemade #FallFixUp
http://my-disclosur.es/RgFrEH
"
In Arizona, our Summer outdoor activities almost exclusively involve water.  Mostly, we swim!  We still have a month or two left for swim weather but we find that we have a lot of old pool toys crowding our pool storage box.  The other thing I noticed is that the large bucket we had to hold balls and other outdoor toys was overflowing and still there were toys scattered all over the yard.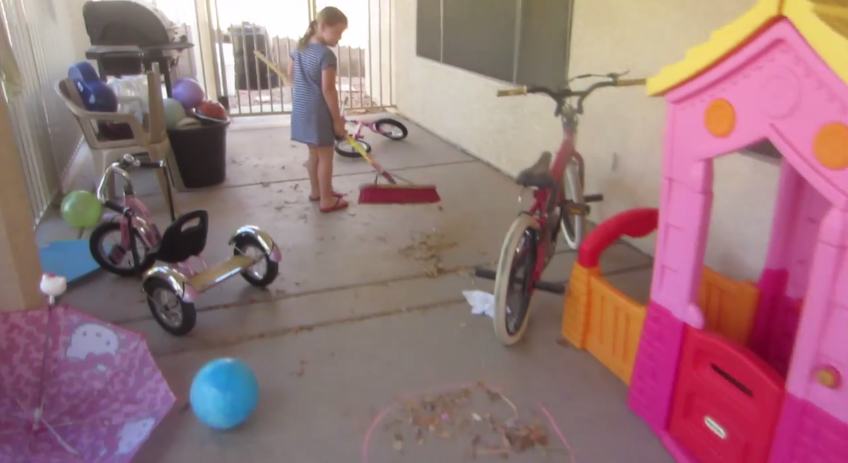 I put the kids to work and made a quick trip to the nearby Home Depot to get some supplies.  I found a super large Rubbermaid Roughneck storage bin.  I also got a garbage can to help clean and for another fun project to be featured next week!  The best way I know how to motivate the kids to work is to make it fun.  The little girls turned the storage bin into bed and the older kids used the garbage can for their own fun.
After we had our fun … err … did some durability testing.
We got the yard cleaned and organized.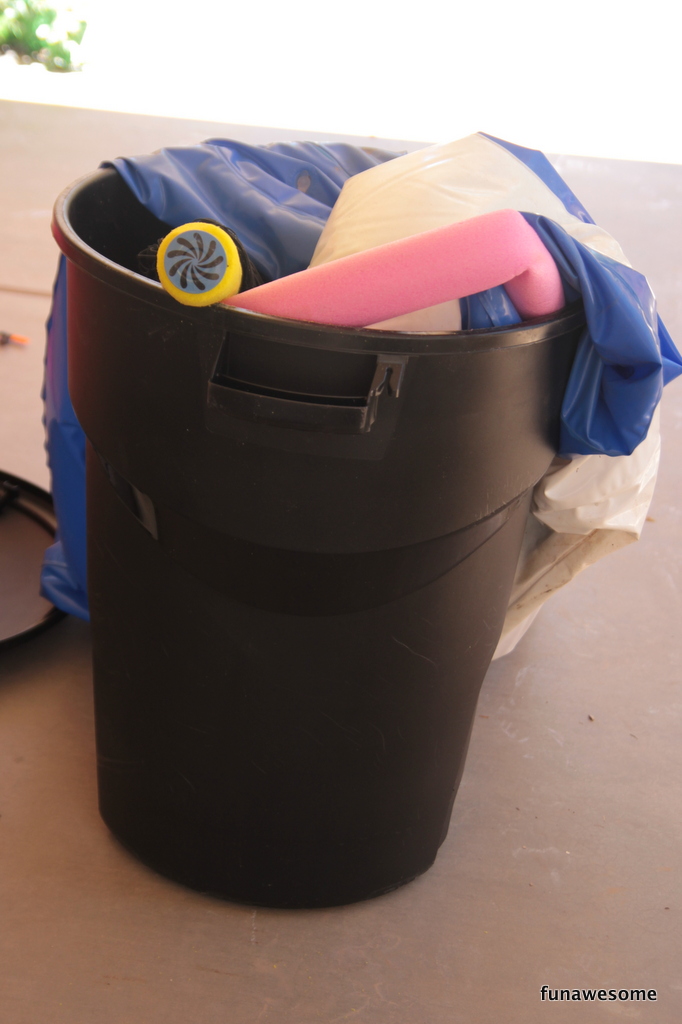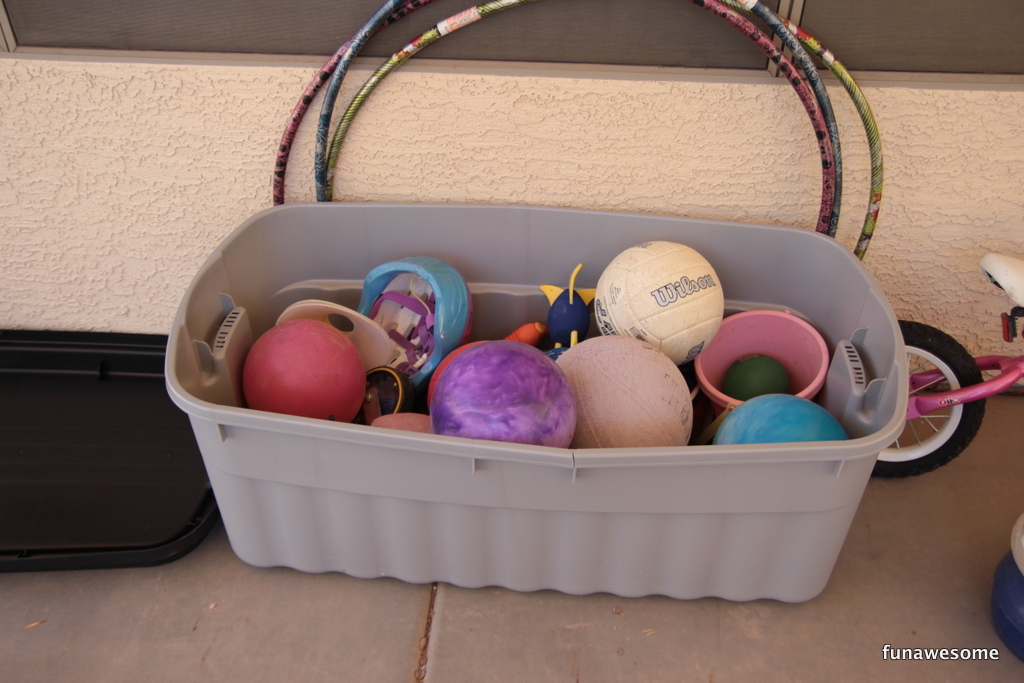 I like this bin because it is HUGE and we can put a lid on it to keep the toys contained.  I might have to get another one! One nice feature is that the lid snaps on all 4 sides.  It didn't pass our durability test with flying colors.  You might be able to notice the crack on the rim. This probably isn't normal unless you load it with rowdy rambunctious kids.  The garbage can was more durable and withstood advanced water testing.
Both items can be found at The Home Depot and are were much less expensive than I expected.  You probably need the bin and you'll want the garbage can after you see the next FunAwesome project.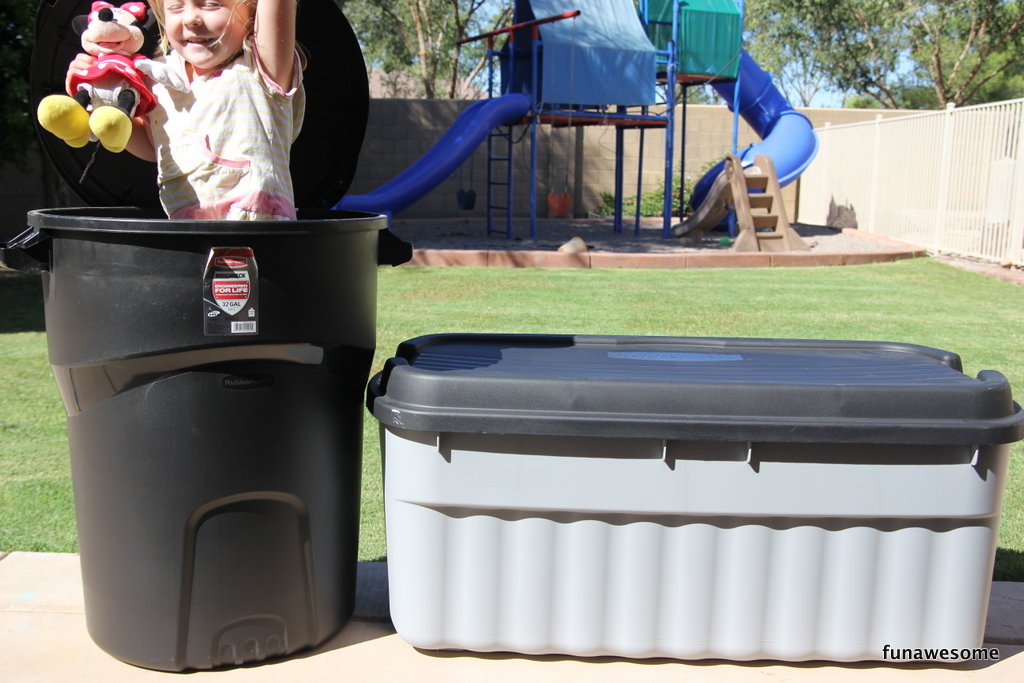 Stay tuned for a special project we did with the garbage can after we were done using it to clean out pool toys.