Stubz Jr had a field trip to the zoo this week and his grandparents were in town so we decided to crash his field trip and make it a family trip.  Wildlife World Zoo is on the opposite side of Phoenix from us and took a good hour to get there.
A few things you should know about the zoo.  It is pricey.  Adults are $32 each and children are around $15.  You can find $4 off coupons with a quick google search.  We have also seen groupons and other deals so jump on those if you see them.
With that said, is it worth it? It can be.  If you can get over how much you're spending and avoid the fact that there are a few features in the park that cost extra.  We didn't go on any of them because with a group of 7 people any extra ride would cost $30-40.
The things you must do while at this zoo are
1. Feed the Lory Birds
This was free and has a posted schedule.  The zoo provides a bucket of apple chunks and lets you get up close and personal with the birds for feeding time.
The park has several giraffes and two platforms for feeding.  You can purchase a handful of food for $0.50 which is worth it.  We could even split the handful between our two little girls.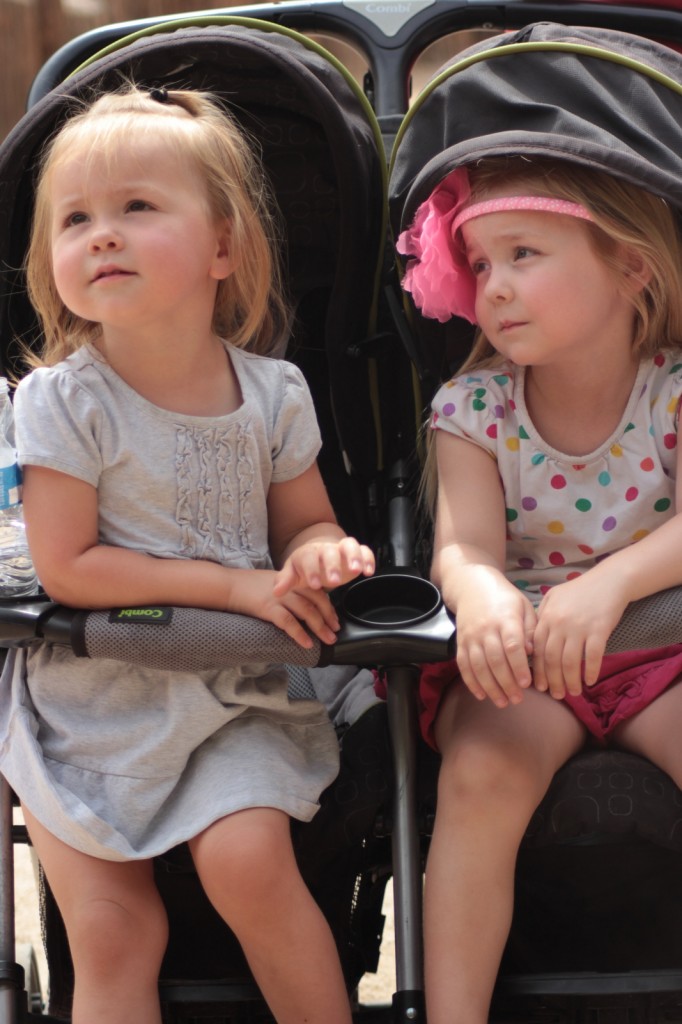 3. Visit the aquarium
It isn't the best aquarium.  The Denver Aquarium was much much better.  But it had plenty to see and do.  You can feed stingrays and touch some sea creatures like starfish.
The zoo seems a little more interactive than other zoos which is FunAwesome! The negatives are the paths are all dirt, there isn't a ton of shade for visitors and the animal habitats leave a lot to be desired.  Hopefully they are putting their money to good use to make improvements and the value continues to improve for the price.
What makes a good zoo and what is the best one you have visited?  Frankly, zoos can be depressing.  Seeing a lion or tiger in a relatively small fenced in area seems wrong.  We also saw two sea lions in a pool that looked smaller than our splash pool.  They just swam in circles.  They looked to be enjoying themselves but when you consider that wild sea lions have so much free space to swim it makes me a little sad.